Let's Kick It Up To the ULTIMATE Level With Awesome "Must-Have" Traffic and Conversion Plugins...
Become a Marketing Rockstar and a Lead-Building Ninja by grabbing these PREMIERE tools that integrate with Profit Builder and LaunchPad… Install on Unlimited Sites for Maximum Results!
HOW COULD THIS BE ANY BETTER? WELL, CHECK THIS OUT...
What if I told you that you could really
kick it up a notch
with even
MORE INSANE PLUGINS
that will blow your traffic, leads, and conversions right out of the water...
Take a look at this...
JUST ADDED: INSANITY! We Added More...
As if the first group of plugins weren't enough...
We added three MORE Brand New, Hot off the Presses, Rock Your Site Add-ons!

Instant Azon (Value $97)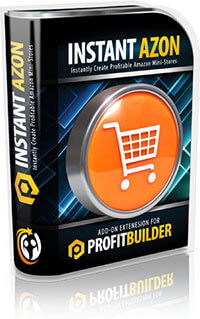 Instantly create high-powered mini-stores on your pages and tap into millions of high-converting Amazon products all laced with your affiliate links. Just 1-Click and you have a page full of affiliate products...

Photo Ninja (Value $47)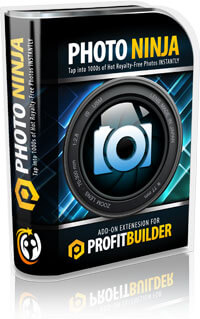 Wouldn't it be great if you could load your pages and posts with studio quality, royalty free photos with a click? Well, now you can tap into the HUGE PixaBay library with the PhotoNinja add-on for ProfitBuilder.

Graphics Pack (Value $47)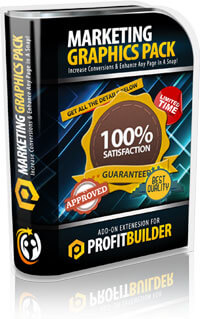 Instantly enhance any marketing page with these kick-ass graphic enhancements that dramatically boost your conversions, draw your customers attention to where you want them to focus on.

Plugin #1: ListRocket  - Ultimate Lead Generation...
The Simple, Powerful and UNSTOPPABLE High-Power List Building Platform We Use
That Literally Increased Our Subscribe Rate by Over 554% OVERNIGHT…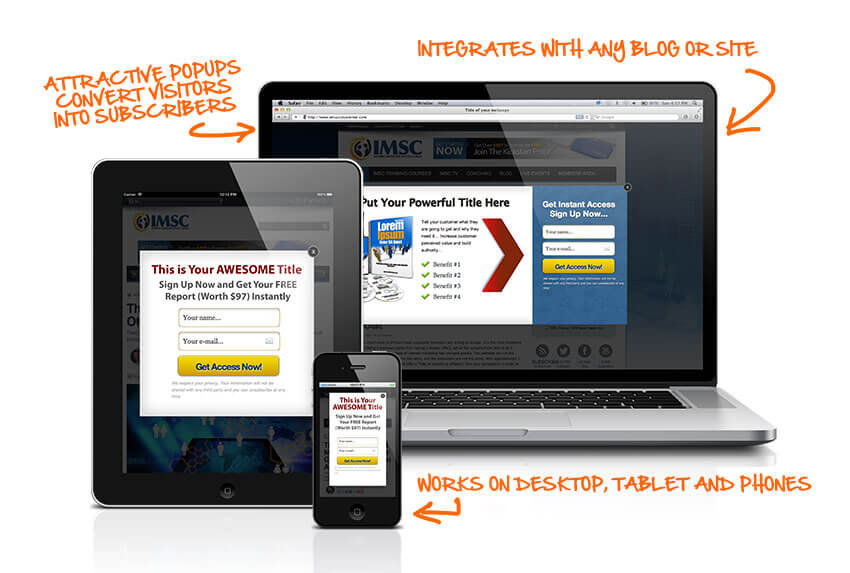 Mobile Ready

List Rocket enables you to integrate powerful, mobile-ready popups that grab your customer's eyes and attention, compelling them to take action instantly…
Instant Social Growth
Turn your site into an instant social media magnet by compelling people to share your content, follow and friend you on all the most popular platforms…
Easy Targeting and Compelling Popups
Dramatically Increase Your Social Fanbase
Real-Time Instant Campaign Reporting
Instant Split Testing Campaigns
Plugin #2: IMSC Attracta - Ultimate Notification Bar
This Plugin is a POWERFUL and INSTANT Way to Get Your Visitor's ATTENTION, Compel Action, Increase Conversions
and Integrates with ListRocket to Capture Leads on the Pages and Posts YOU Target…
Need some FRESH Leads? Well, we have a plugin for that... And now you do, too!
With IMSC FreshLeads you can instantly create high-converting lead generation pages with ZERO coding, zero messing around. Just create your page, add your info and you are DONE...
With just a few clicks you are ready to start building your lists and compel people to sign up, starting now.
Demand Instant Attention from Visitors
Skyrocket Conversions to Lists
Offer Special Incentives for Action
Target Any Offer to Any Targeted Page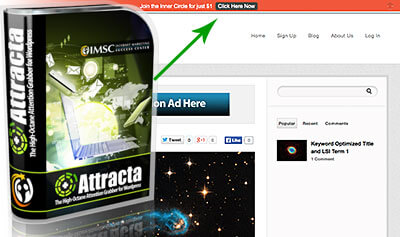 Plugin #3: IMSC MagNet - Ultimate Lead Generation
Grab Your Visitor's Eyeballs with Gorgeous Footer Siphons that Drive Them to Your Squeeze Pages,
Collect Leads or Build Your Social Following Easily on Complete AUTOPILOT…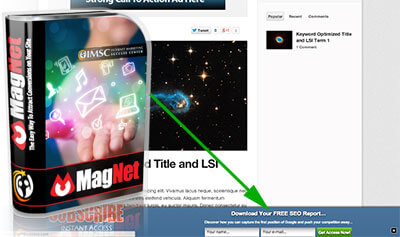 Grow Your Lists Dramatically and Increase Conversions!

With the power of IMSC MagNet in your list building arsenal you have the potential to dramatically grow your lists, increase your social fan base and drive customers to actions of your choice. With all the pre-done templates, designs and flexible targeting, you can match the right offers to the right customers.
Don't leave yourself hanging and wondering how you can build your lists, let IMSC MagNet do the hard work...
Demand Instant Attention from Visitors
Skyrocket Conversions to Lists
Offer Special Incentives for Action
Target Any Offer to Any Targeted Page
Plugin #4: IMSC RapidMailer - Ultimate Autoresponder System
Take Full CONTROL of Your Auto-Responder and EXPLODE Your E-mail Marketing
Potential with this AMAZING Plugin that will put YOU in the Driver's Seat!

Build Huge Lists, Skyrocket Your Profits and Maximize Your Email Marketing.
Even if you have never built a list in your life we have everything you need to get started to build powerful, responsive lists that will have your new email subscribers loving what you do. Includes 3rd party integrations, themes, templates and more...
It's the Ultimate Self-Managed Autoresponder Platform specifically designed to maximize your email marketing.
Easy Setup and Full Control
Unlimited, Unrestricted Lists
Full Stats and Tracking
Create Profitable Paid Mailing Lists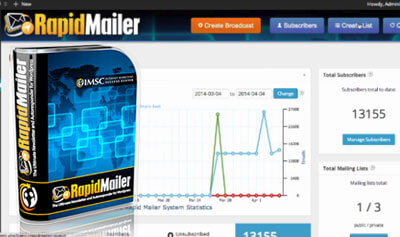 Grab it Now!  Don't Miss Your Chance to Get This Ultimate Bundle!
You could spend upwards of $582 if you had to grab these individually. Now is the only time this
bundle will be available to the public. Don't miss out...Your conversion rate will thank you!
Get
Ultimate Bundle
Now for
$773
Just
$97
Secure Your Copy of the Ultimate Bundle and Skyrocket Your Traffic and Conversions!

ALL TRADEMARKS AND LOGOS ARE THE PROPERTY OF THEIR RESPECTIVE OWNERS.

THIS SITE AND THE PRODUCTS AND SERVICES OFFERED ON THIS SITE ARE NOT ASSOCIATED, AFFILIATED, ENDORSED, OR SPONSORED BY ANY BUSINESS LISTED ON THIS PAGE NOR HAVE THEY BEEN REVIEWED TESTED OR CERTIFIED BY ANY OTHER COMPANY LISTED ON THIS PAGE.

THE RESULTS SHOWN ARE NOT TYPICAL AND RESULTS WILL VARY BASED ON YOUR MARKET, YOUR EFFORTS, COMPETITION AND MANY OTHER FACTORS OUTSIDE OF OUR CONTROL.